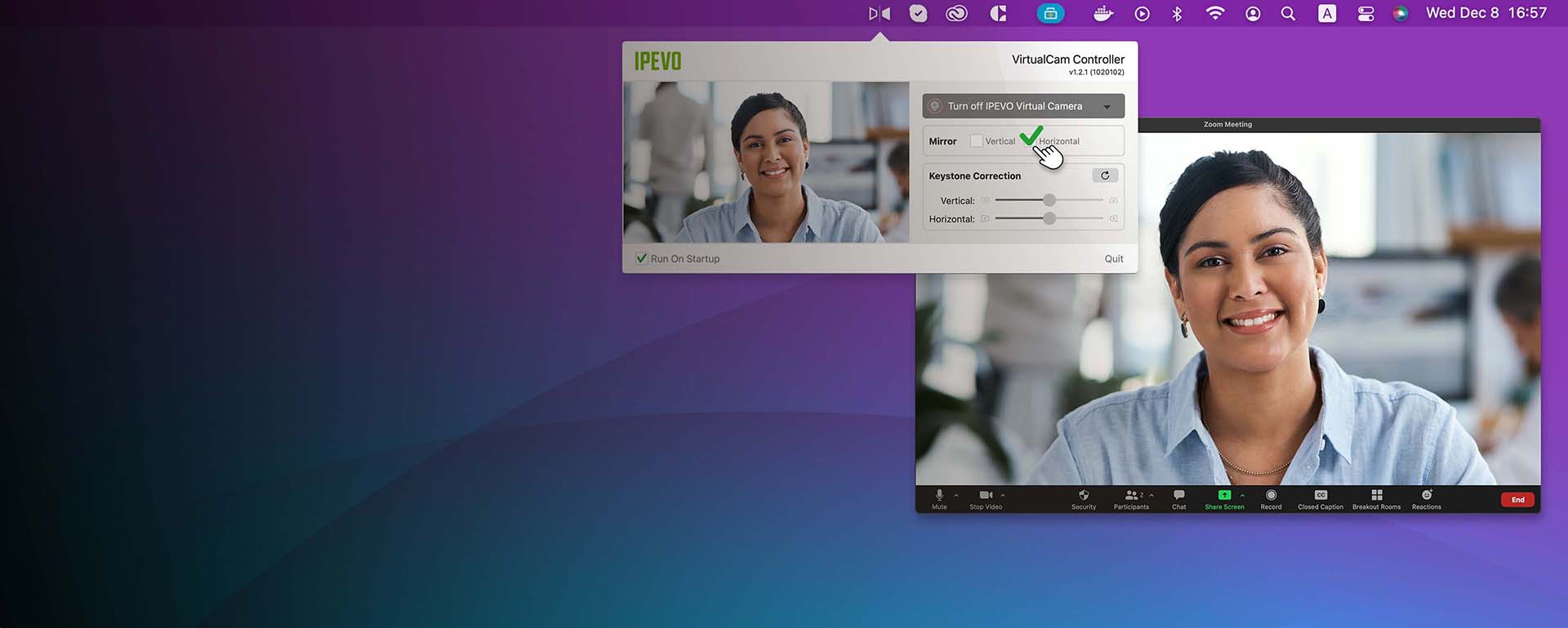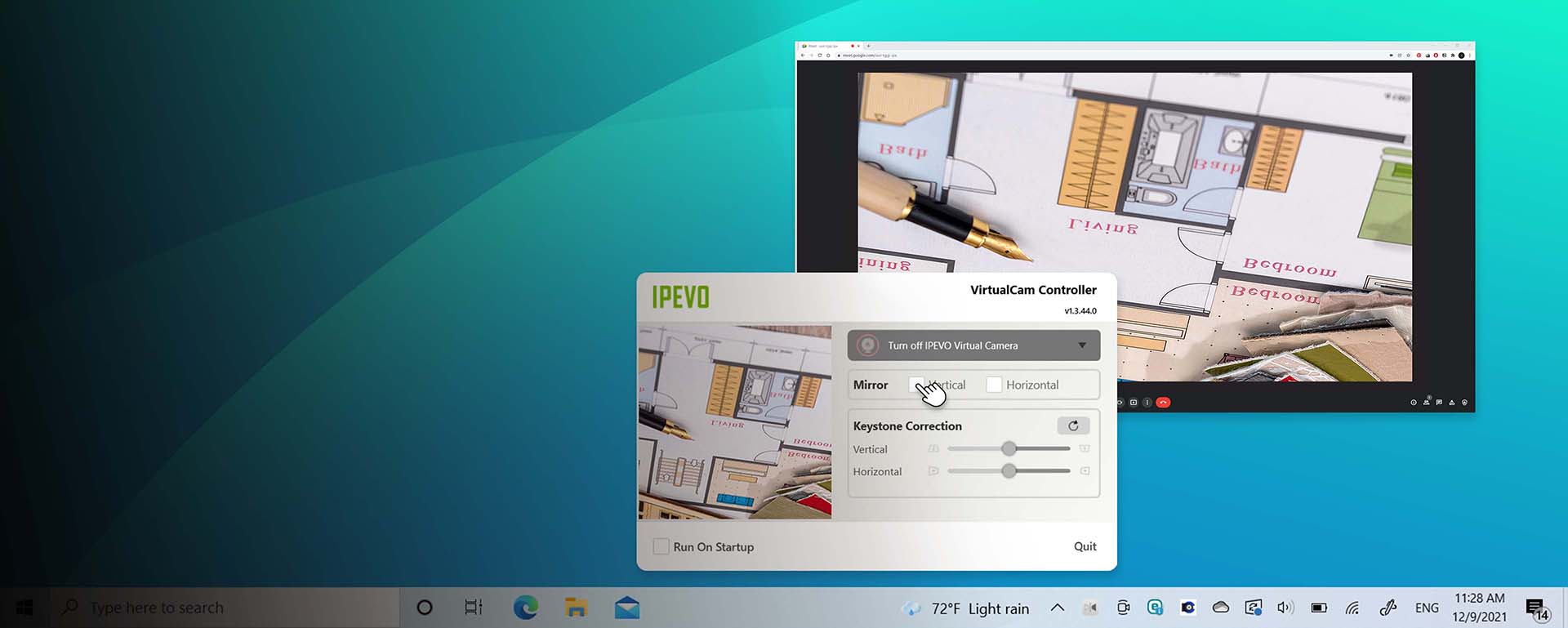 A simple way to
tweak the image.
VirtualCam Controller creates a virtual camera using your selected
camera's video feed and allows you to mirror its image and adjust
keystone correction.

Select "IPEVO Virtual Cam" as your camera in any conferencing app,
and it will show your video, including all the adjustments you have made.