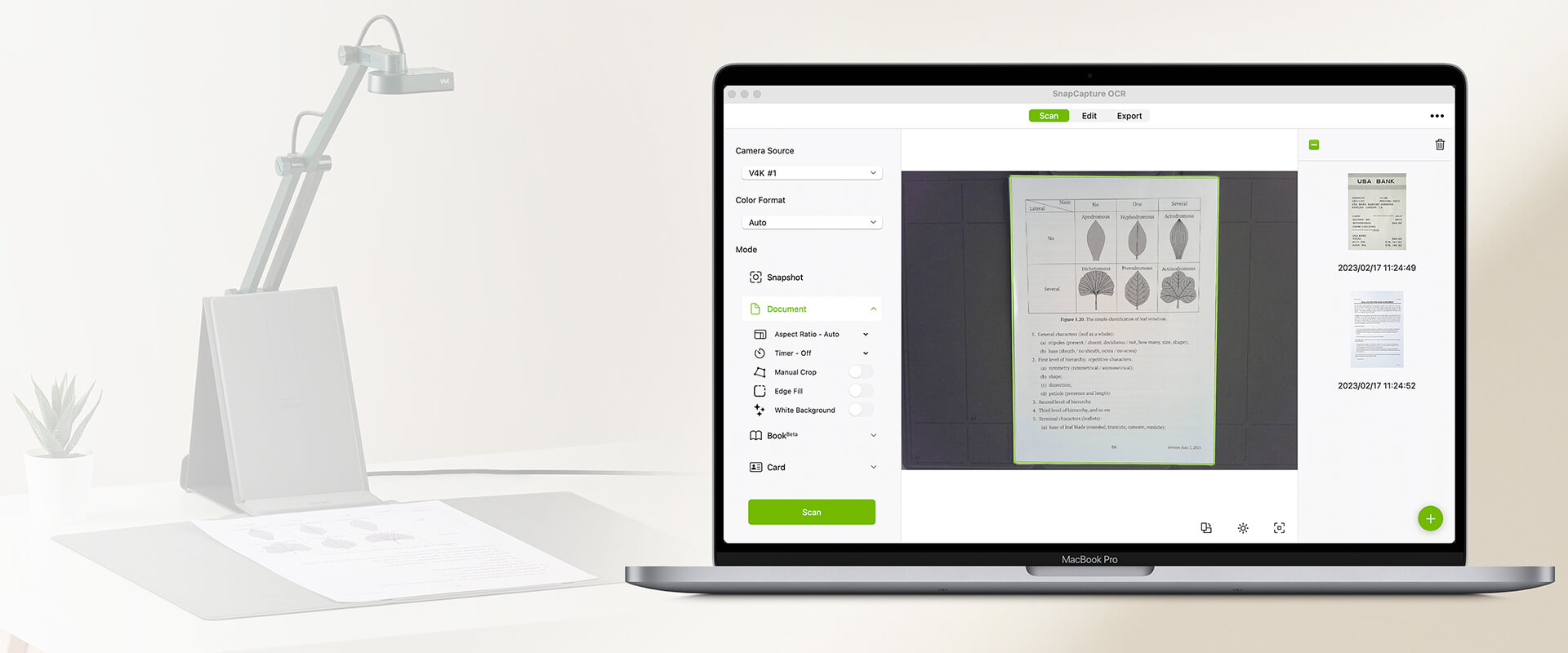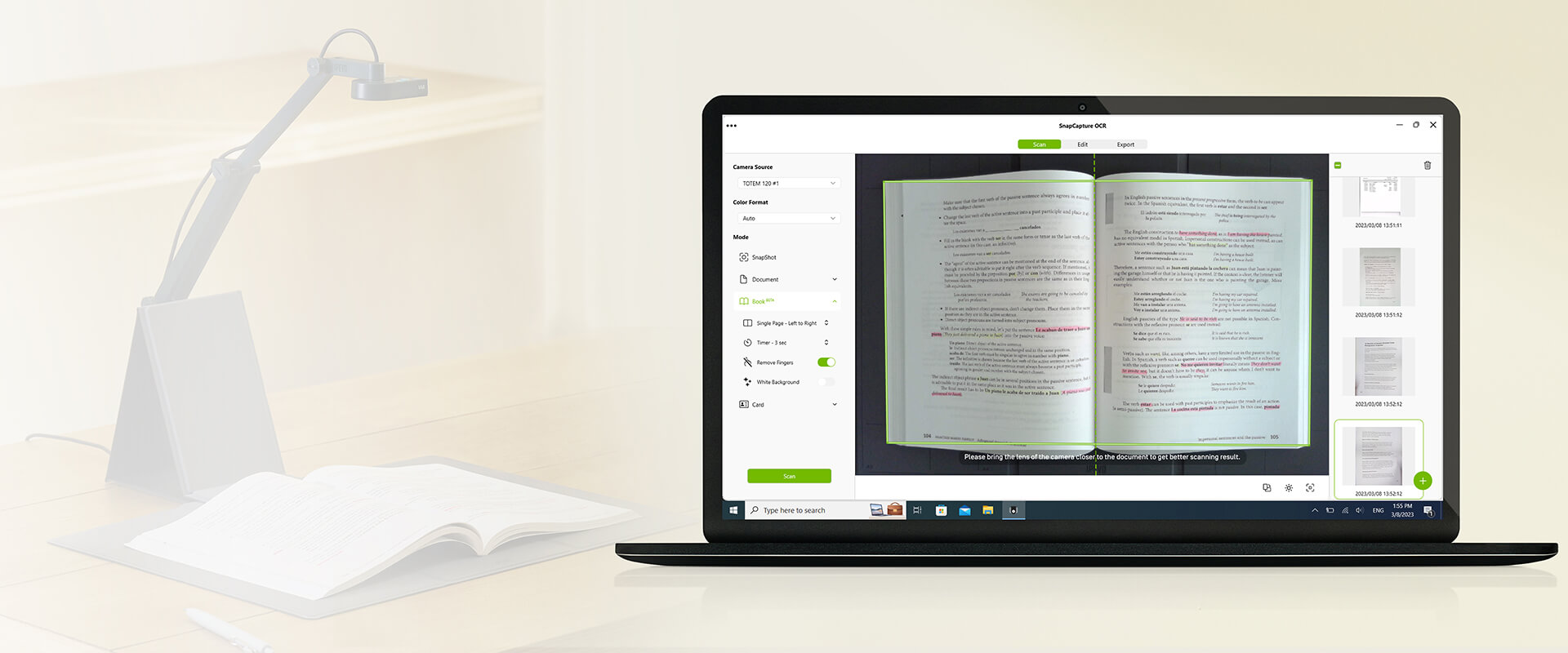 Fast Scanning and Conversion into Text with AI and Advanced OCR Technology:
SnapCapture OCR is IPEVO's software focused on scanning and digitization. Its AI image preprocessing does a number of tasks for you, making the scanning process streamlined and easy.
Thanks to the advanced OCR (optical character recognition) technology from ABBYY, it turns scanned documents into text in over 200 languages.
*SnapCapture OCR requires an IPEVO camera connected to your computer to run.