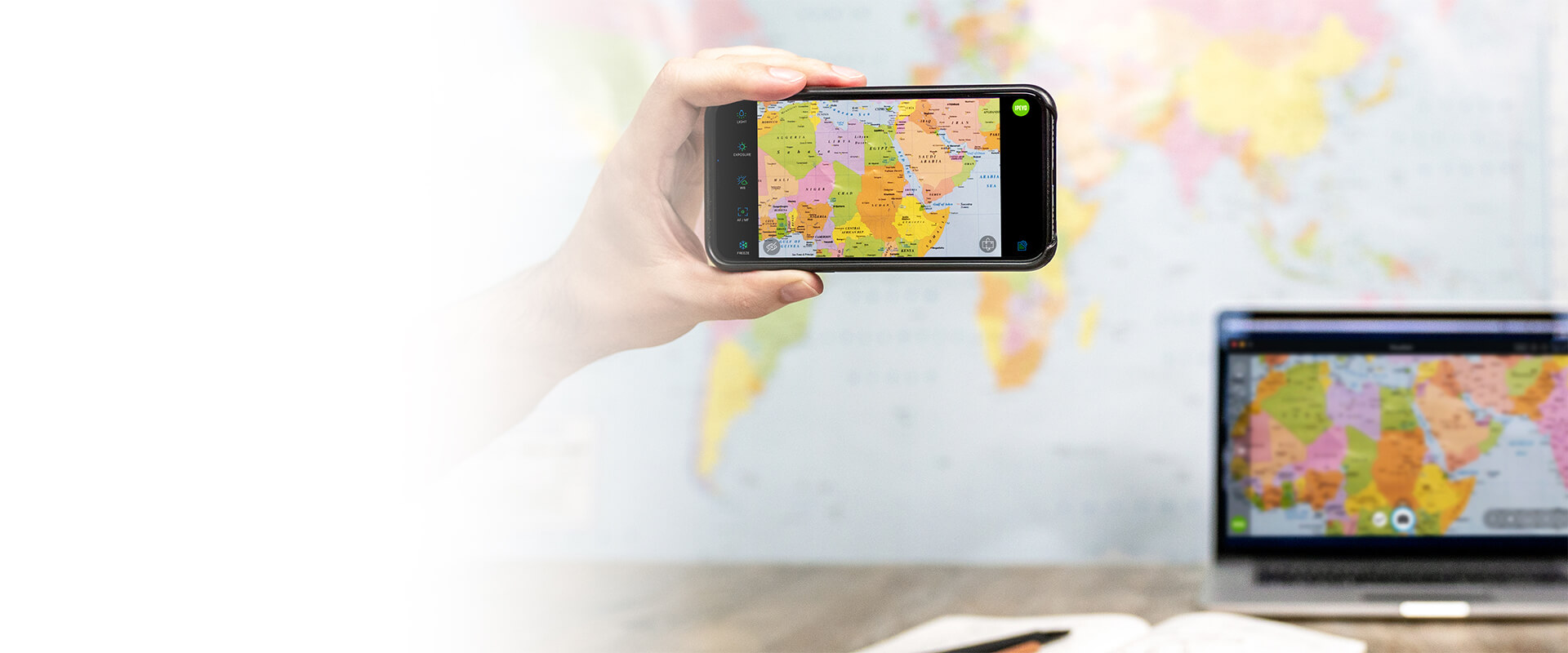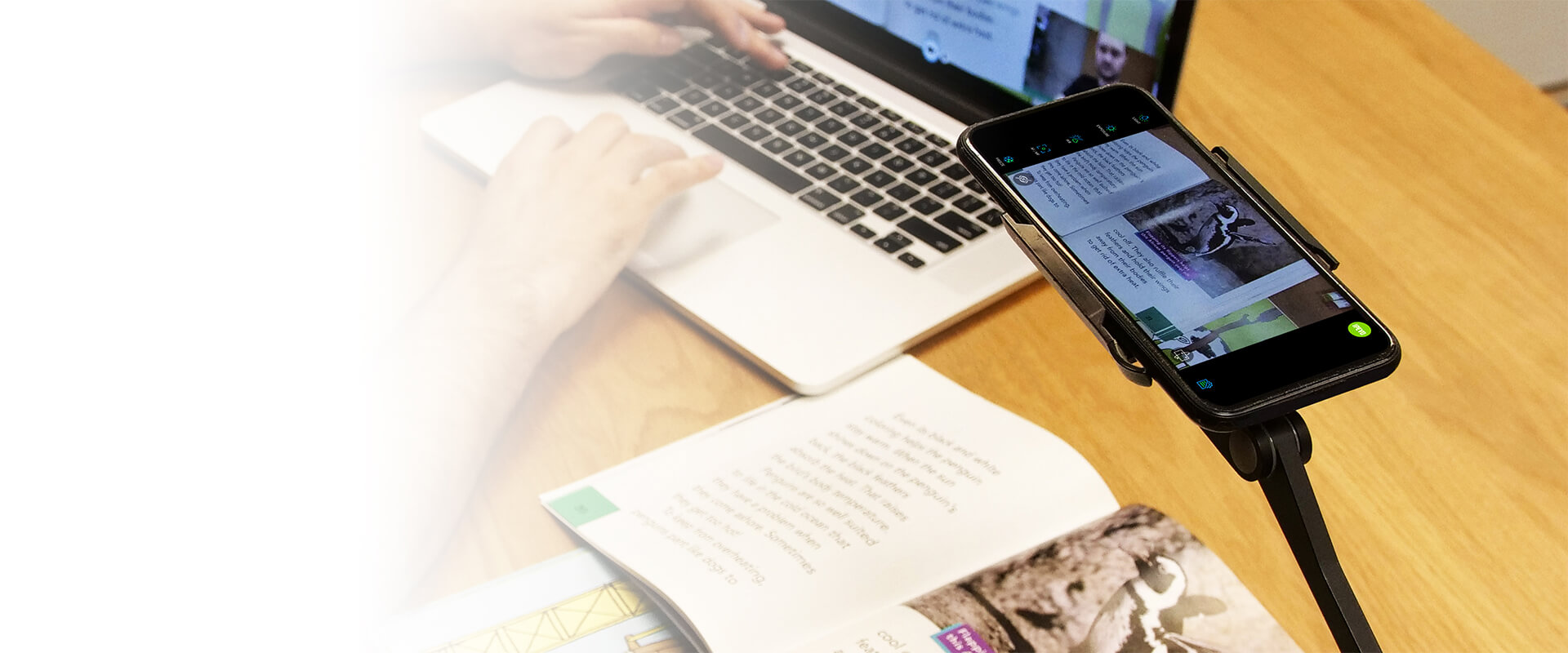 Turn Your Smartphone into a Document Camera.
"IPEVO is committed to providing resources for those who need to work remotely during this unprecedented period. Hence, we're making all basic and paid features of iDocCam FREE through April 30, 2020".
Use iDocCam as a standalone app to view and adjust the live images captured by your smartphone's camera in the app itself. Or, use it with *IPEVO Visualizer software to turn your smartphone into a document camera. You can then select your smartphone as the camera source in Visualizer and view, control, or adjust the live images coming from your smartphone inside Visualizer, just like a document camera.
If you're using an iPhone, you can even connect it to an external display via AirPlay or HDMI/VGA (using a Lightning to HDMI/VGA adapter) and use that external display as an extended screen to project the live images of your iPhone's camera.
*To use iDocCam with Visualizer, both your smartphone (with iDocCam installed) and computer/tablet/Apple TV (with Visualizer installed) must be connected to the same wireless network.
**For the best experience, upgrade to the paid version of iDocCam to unlock more features in Visualizer.