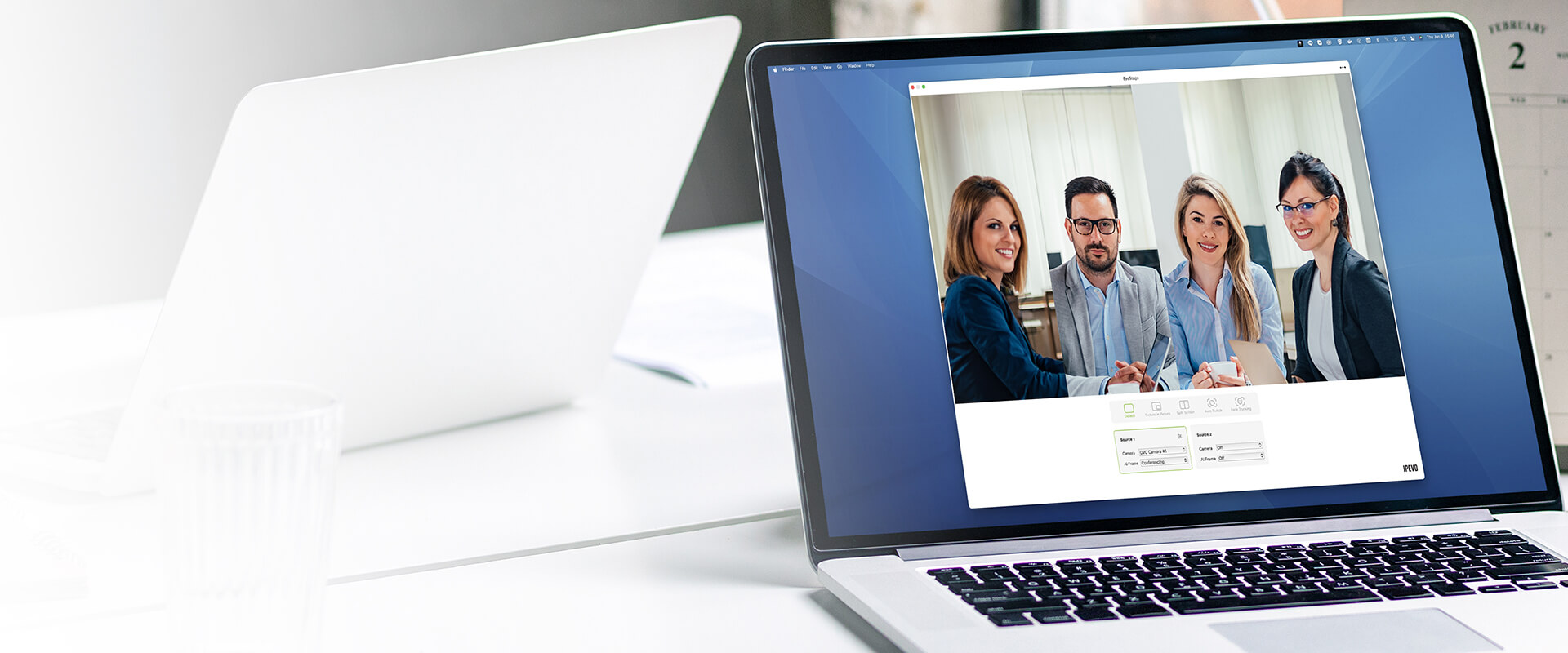 Intelligence and Performance United in a Video Application.
EyeStage™ is IPEVO's AI-powered software that revolutionizes online conferencing via its smart video effects and camera management.
EyeStage™'s AI Frames cover various video conferencing scenarios and make your life easier by framing the video just the way you need. In EyeStage™, you can manage up to two camera sources and combine them into one video output, which can be used in a conferencing app. There are four ways you can do this—Picture in Picture, split screen, automatic camera switch or you can have your cameras track the face of a selected person. One of the AI Frames can then be applied to each of the camera inputs.
*EyeStage™ requires an IPEVO camera connected to your PC to run.